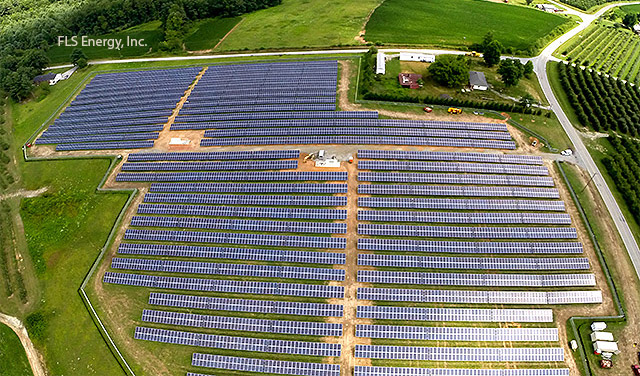 Renewable Energy Logistics: Help Control Your Costs with Experience, Know-How and a "One Source" Guarantee
One Source Freight Solutions is building a reputation as a premier provider of logistics solutions for the expanding renewable energy industry—solar, thermal, biomass and wind energy, among others—by offering a comprehensive suite of services designed to support the requirements of the project Engineering, Procurement and Constructor (EPC) clients and suppliers (manufacturers) alike. As a non-asset-based third-party logistics (3PL) provider with a global reach, we're poised to design and deliver innovative renewable energy logistics services, offering custom-designed solutions with a service menu that's flexibly scaled for each project.
Helping EPCs take Complete Charge of Logistics . . .
In the volatile renewable energy industry, increasing competition, tighter profit margins and other factors are creating new pressures on energy companies' viability and profitability. One Source's service offerings in this niche are designed to help EPCs better manage their overall logistics spend and reduce their installed cost-per-watt.
At One Source, we're proud of a record that has provided transportation solutions for more than 600+ Megawatts of solar projects in the United States, including PV and CSP, fixed and tracker projects.
Many uncertainties and variables in this complex business can affect renewable energy companies' bottom line. Circumstances such as whether or not "freight factors" include the actual cost of shipping materials, for example, or the price burden from unexpected material delivery delays at the job site can often mean the difference between "well-managed" and "unmanageable" project costs.
At One Source, our experience, timeliness, diligence and scope in the renewable industry are designed to help EPCs take control of their projects logistics and, as a result, better control their project costs.
Flexibility & Adaptability to Spare
Our work in the rapidly expanding renewable energy niche covers the entire scope of projects, from small, individualized local jobs to large-scale, multi-year projects.
Among the myriad benefits One Source brings to your renewable energy logistics needs, we offer:
Highly experienced project staff
Fully vetted national partner/vendor base
Proven methods and technologies
Single-source, "turnkey" partner
Flexibility to support everything from small local projects to large international jobs
Adaptability to accommodate changes and adjustments in project specs.
A 'State-of-the-Art' Customer Interface
One of the key benefits to our clients surrounds our One Source World Track system, which manages all of the data related to a logistics services project, giving our clients the option to view status updates and customized reports at any time and in any format they wish. The system offers:
Web-based shipment tracking
Automated status event updates via email
Automated reporting
Ad hoc user-customizable reporting